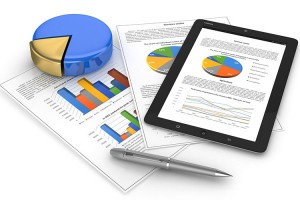 Keeping your own books can be tedious and time-consuming. Let us help! Our Tailored Accounting Solutions deliver the service you need – on-site or off-site, according to our client's needs.
What we do:
we design solutions that move you through the process of setting up and maintaining an improved accounting system.
We work with our clients to design financial reports for planning and decision-making purposes.
How it Works
Off-site arrangement
Simply fax or mail your invoices, deposit slips and Cheques ect. We'll enter your transactions, reconcile your accounts and set your bills up for payment or receipt.
We will manage the data using our computer system and software.
On-site arrangement.
The work is done at your office using your computer system and accounting software after reviewing the accounting software, accounting policies and procedures.
The primary accounting services provided to clients are:
Creating and Recording Financial Transactions
Summarizing Financial Transactions into Summary Journals
Generalizing Summary Journals into General Ledger
Generating Subsidiary Ledgers
Producing Trial Balance
Making Account Adjustments
Maintaining the General Ledger
Producing Adjusted Trial Balance
Preparing Financial Statements and Reports
Analyzing Financial Statements and Reports
Cleaning up your data to bring you up-to-date, and provide you with accurate and reliable financial information
With Wealth Preservation Holding Company you can enjoy all of the benefits that an off-site accounting service will bring to your business. The benefits of financial outsourcing are many:
You benefit from consistent, professional support, without the worry of dealing with issues like covering for staff illness or holidays or updating your accounting software, and from having more time to concentrate on growing your business.
You do not need to buy accounting software, or pay for future upgrades.
You don't have to incur the cost of maintenance contracts.
You don't have to back-up data to guard against computer crashes.
You have the benefit of our expert help in a very cost-effective manner.
You can manage your finances without the need for in-depth software or accounting training.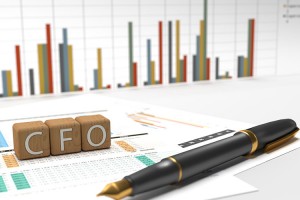 We support the growth of dynamic businesses to help them make better decisions, plan for growth, and operate more efficiently.
As Virtual CFOs, we'll scale as you need us. We start by reviewing your finances, and implementing easy-to-understand visual reports. We'll take on more responsibility for you until you're ready for your own CFO.
With our services you get:
Better understanding of the financial side of your business, so you have fewer surprises and more control over the money.
Improved decision-making capabilities from clearly seeing the hard and true numbers of your business.
The comfort from knowing that a professional is overseeing, protecting and constantly improving the financial side of your business.
Improved quality and timeliness of financial information.
Budget preparation and monitoring are performed by our Virtual CFO. Forecasts are updated to reflect how actual results impacted them.
Cash management and trend analysis.
Assistance in defining long-range plans and the quantification of goals.
Development of company accounting procedure manuals.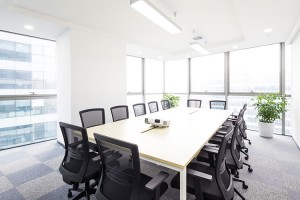 We are currently offering the following courses and seminars using Hock International materials:
Certified Management Accountant Certification (CMA)
The CMA® credential is your key to greater career potential. Pursue the CMA and demonstrate your mastery of the critical accounting and financial management skills needed on the job today. CMAs earn the credential through work experience, a rigorous two-part exam, and continuing education.
About CMA Certification
The CMA is the globally recognized, advanced-level credential appropriate for accountants and financial professionals in business. Achieving the CMA demonstrates your professional expertise in financial planning, analysis, control, decision support, and professional ethics – skills that are in demand by organizations around the world.
Whether you want to enhance the value you bring to your current position, or expand your career potential, the CMA will help you set the standard for professional excellence.
ICMA® (Institute of Certified Management Accountants) is the certification affiliate of IMA. ICMA is responsible for developing, administering, and grading the CMA exam; establishing the policies and procedures for the CMA program; and for ensuring the program's overall integrity. The ICMA Board of Regents is responsible for setting the policies, and the ICMA staff is responsible for operations.
Exam Structure
The CMA exam is organized into two parts, which can be taken in any order. Each exam part is four hours in length and includes 100 multiple-choice questions and two 30-minute essays.
Part One: Financial Reporting, Planning, Performance, and Control
External Financial Reporting Decisions
Planning, Budgeting, and Forecasting
Performance Management
Cost Management
Internal Controls
Part Two: Financial Decision Making
Financial Statement Analysis
Corporate Finance
Decision Analysis
Risk Management
Investment Decisions
Professional Ethics
Candidates must register to take at least one exam part within the first 12 months of entering the program and must complete both exam parts within three years.
Certified Internal Auditor Certification (CIA)
Since its launch in 1973, The IIA's CIA program has opened countless doors of opportunity for practitioners around the world as it communicates their ability to serve as a key player in an organization's success. Candidates leave the program enriched with educational experience, applicable knowledge, and business tools that can deliver a positive impact in any organization or business environment.
The IIA's CIA credential is the most highly sought after global certification for internal auditing professionals. If you are looking to grow professionally, you owe it to yourself and your organization to pursue the CIA.
Internal Audit Practitioner: A New First Stop on Your Road to Success
The Internal Audit Practitioner designation is a great way to quickly demonstrate your internal audit aptitude. You can earn this new designation through social badging by completing the Internal Audit Practitioner application and taking and passing the Certified Internal Auditor (CIA) Part One exam.
Candidates who have successfully completed the CIA Part One exam within the past 24 months are also eligible to apply.
The CIA credential can be your master key to professional success, opening doors for career opportunities and earning you increased credibility and respect within the profession and your organization.
Ultimately, the CIA designation will:
Distinguish you from your peers.
Demonstrate your proficiency with internal staff and external clients.
Develop your knowledge of best practices in the industry.
Demonstrate your proficiency and professionalism.
Lay a foundation for continued improvement and advancement.
Earning the CIA designation is a valuable accomplishment and a professional advantage for auditors at all stages of their careers, including chief audit executives, audit managers, audit staff, risk management staff, and also students enrolled in an accounting or other business or financial degree program.
Computer-based Testing
The CIA exam is available through computer-based testing, allowing you to test year-round at more than 500 locations worldwide. Candidates are able to sit for exams at any IIA-authorized Pearson VUE testing center worldwide, regardless of whether the testing center is located in your hometown or country. To locate the testing centers nearest you, visit the Pearson VUE website. You must apply and register in The IIA's Certification Candidate Management System (CCMS) prior to scheduling an exam.
Certified Public Accountant Certification (CPA)
All CPAs are accountants, but not all accountants are CPAs
Computer-based format
Consists of 4 sections

Auditing and Attestation (AUD)
Business Environment and Concepts (BEC)
Financial Accounting and Reporting (FAR)
Regulation (REG

Same test no matter where it is taken
Passing score is 75 on a 0-99 scale
Question types include multiple choice, simulation and written communication